UFO over Tbilisi: 1997 year 17 September.
1997 year 17 September 9:40 PM. Tbilisi, "Plato Nutsubidze", III block. That time I was at home and my cusine was come. He told we what he see UFO. And when I come at balcony I see UFO, which was over town and moving Sout-East direction. In the binocular I can see it how tree blinking light. There was one light, which was blinking, white-red. Object some seconds was disapered and fly in the Nort. After that itís two time disapared and appearing. UFO must hide over building and we decide to go over at the roof. We are moving from 6 floor at 9 floor, that we do at some seconds. And when we was at roof it's wasn't there. Sutch little time any plane can't move so quik what we can't see it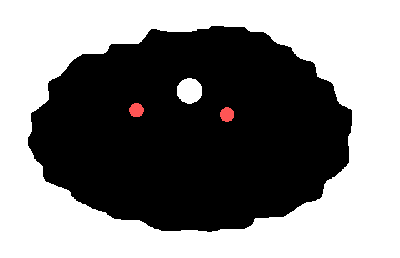 After that He told me next story: "I come over at the stairs, when I see UFO. It's flying over me. It's flying preaty hight and first I think what it was plane. But it suddenly made sutch zigzag like movement, that can't made any plane. Besides that it hasnít any voice. Object has tree lights, which was treeangled disposed. In the center was bright silver light and around were different colored blinking lights. There was one green light and enother I don't remember.